Colorado is a winter sport lover's dream. This stunning state gets the perfect fluffy snow
that your skis or snowboards can slice through easily, giving you the perfect ride. The landscape
is rugged yet enticingly inviting for those who adore a true outdoor adventure experience. The
back country is chalk full of dips, turns, dives, and danger for those who want to truly test their
skills. For those that prefer a groomed run each destination available with the Colorado ski
packages offers those as well, from a beginner level to the advanced ones for those searching
for a challenge. In Colorado, there are over forty-two- thousand acres of skiable land. So where
will your heart take you?
Annually, Colorado is projected to serve over 20% of the skiers in the US, which is over
fifty-six million people. But when your state boasts over three hundred inches of annual snow
fall and an average peak elevation of over eleven thousand feet, it's no wonder why people flock
there. And it certainly helps that the state is normally the first to open during the ski season and
tend to have very long winters and approximately half of the ski resorts are within thirty-five
miles of an airport. Skiers pump almost three billion dollars a year into the Colorado economy
which helps the state sponsor many wonderful safety programs to proactively educate visitors
and residents about how to stay safe on the slopes so they can come back year after year!
When you purchase one of the many available Colorado ski packages, or even have one
custom made by an expert, all the wonders of Colorado become available to you, including their
almost eighteen hundred ski trails to choose from.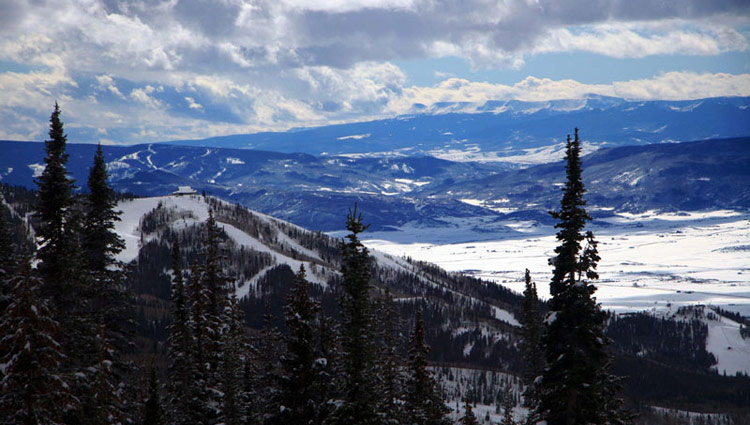 Colorado offers many wonderful opportunities to connect to mother nature throughout
the year the winter truly offers an experience that is beyond words. They have something for
everyone to enjoy, from luxurious spas within the resorts to heli-skiiing for the truly intrepid skier
and snowboarder, and of course, everything in between. Colorado is home to the oldest
continually operating ski area, which has been operating since 1915 and is located in
Steamboat Springs. It's called Howelsen Hill and is named after the famed Norwegian ski
jumper and the "Father of Skiing in Colorado", Carl Howelsen (the Flying Norseman) who also
built the first ski jump in Steamboat Springs in 1914. This ski jump area is still used to train
Olympians, which is appropriate considering that Steamboat Springs has produced more
Olympic athletes for the US than any other city in the country. The ski history is incredibility rich
in Colorado, the state was home to many notable people who have helped shape as well as
helped challenge the ideas associated with this fantastic winter sport. And don't worry, going to
Steamboat Springs, or Ski Town, U.S.A., is an option with our Colorado ski packages so you
can go and truly feel the history of skiing.
Colorado offers relaxation and many challenges to make sure your trip there is well
rounded and worth it. The best possible way to get the balanced trip of your dreams is by
obtaining one of the Colorado ski packages. Our experts are here to help you make the most of
your money and your experience so don't hesitate to call!